Dr. Tad Thompson, DVM
---
Qualification
CEO – Veterinarian
Contact Info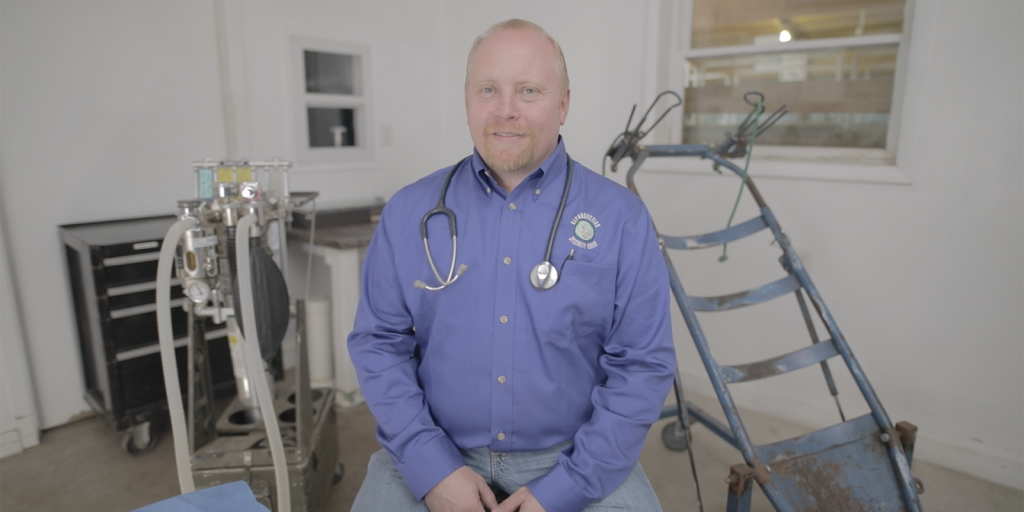 Dr. Tad Thompson, DVM
Dr. Thompson has a lifelong passion for the livestock industry.  He grew up on a purebred Angus cattle farm in central Illinois.  His family relocated to Indiana when he was 5 and his path into the sheep industry began when his family purchased a flock of Suffolk Ewes. Livestock has always been a family way of life. We joke that the Thompson's had never taken a trip that was not livestock focused until 2010!
In the early 90's Dr. Tad was exposed to Laparoscopic Artificial Insemination when Purdue University hosted an LAI date for Dr. Dennis Gourley.  He was in high school, running a group of 50 purebred Suffolk ewes and was very active in FFA.  Tad went on to Purdue University and graduated in 1998 with a BS in Ag Economics. Tad's first job was with a local John Deere dealership working in the parts department. He very quickly decided that working inside an office every day was not what he wanted for his long-term future.
Tad married his wife Amanda in 1999 and started the process of applying to veterinary school.  Dr. Thompson graduated from the Purdue School of Veterinary Medicine, having spent all his extra time in school working on learning the small ruminant LAI and ET process.  One of the most influential time periods while in school came in the spring of 2006.  Dr. Thompson spent 2 months working in Australia for AllStock Genetics, one of the pioneers of LAI and ET work in Australia.  Working every day with Dr. Osborn and his crew was the best education possible for a veterinarian learning these processes.
Upon coming home from Australia and graduating from Purdue, Dr. Thompson pursued a year-long internship at Equine Services in Simpsonville, KY with Dr. Scott Bennett.   When that year was done, Dr. Tad and his family came to Janssen Veterinary Clinic in Sheridan, IN.  While at JVC, Dr. Tad split his time between equine work and the growing business of small ruminant reproduction.  In 2008 Dr. Thompson built their first facility for embryo transfer surgery.  In July of 2012 Dr. Tad and Amanda decided that the small ruminant world was where their hearts really were and Reproduction Specialty Group, Inc. was born.  RSGI is truly the realization of a dream that began a long time ago when a high school student watched a sheep being bred and said "I want to do that someday."
With 5 kids and a growing business, Dr. Tad doesn't have very much free time; however, when he does, he enjoys spending time with his family, listening to good music and enjoying close friends.